Meet Dr. Greta Smidt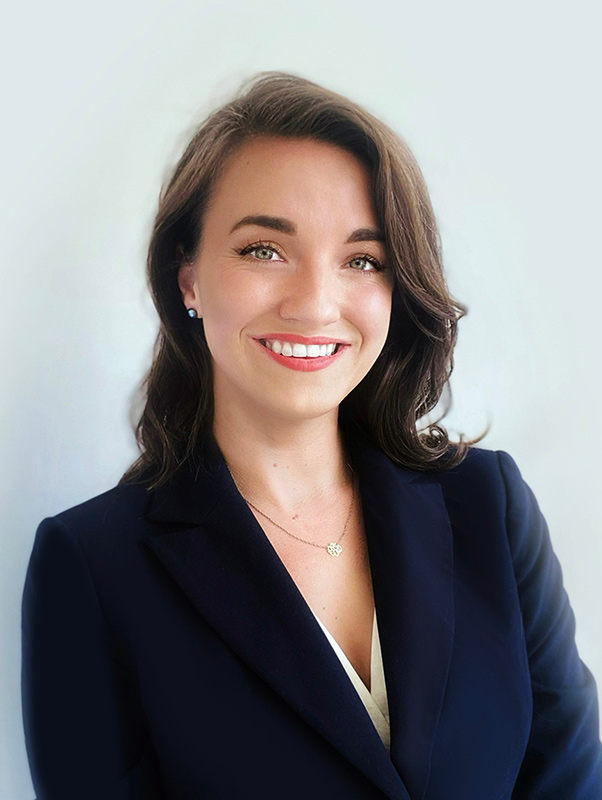 Dr. Greta Smidt grew up in Florida and received her DMD degree from University of Florida & her Advanced Prosthodontics degree from UCLA directed by Dr. Kumar Shah.
Dr. Smidt was selected by Dr. Solnit to join the team at the Beverly Hills Center for Aesthetic and Restorative Dentistry because of her clinical excellence, commitment to research and aesthetic detail, high recommendation by other prosthodontists in the field, and her compassionate care of patients.
Dr. Greta Smidt finished in the top 20 of her dental school class at the University of Florida College of Dentistry in 2019. Upon receiving her DMD degree with her class of 97 colleagues, she was awarded the Outstanding Performance in Prosthodontics Award, as well as the Clinical and Professional Excellence Award. When she additionally received the highly esteemed and sought after Dr. J. Frank Collins Professionalism Award, her faculty encouraged her to pursue the complicated field of prosthodontics, a specialty where technical understanding and communication are key factors in long transformative patient journeys.
Dr. Smidt received her prosthodontics certificate after completing the renowned 3-year Advanced Graduate Prosthodontics Program at UCLA College of Dentistry, Los Angeles. During the program, Dr. Smidt completed full mouth rehabilitations using implants, crown, bridges, removable and non-removable prosthetics employing state-of-the-art technologies, and she continues to utilize these skills to best treat her patients today.
Dr. Smidt is compassionate & dedicated to giving high quality care to her patients. Her attention to detail and sensitivity to patient needs allows her to navigate complex cases with confidence.
Outside of the office, Dr. Smidt likes to dabble in the world of music! She has a Bachelor's degree in Music & Liberal Arts from Florida State University, where she narrowed her focus to jazz studies and music composition. She still plays the piano, guitar, ukulele and writes electronic tunes. She also enjoys cooking (and boasts that she can make an unforgettable red sauce for pasta!)
A classic combination of music and medicine and a drive for excellence that ties them together - Dr. Smidt looks forward to meeting you, helping you achieve your oral health goals & of course, to craft your best smile.